If you require specialty borate esters, consider Anderson Development Company (ADC), one of the world's largest merchant producers of specialty borate esters.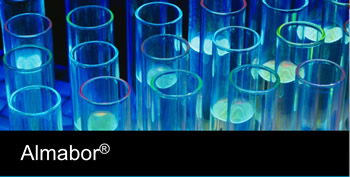 Click Here to Download the Slideshow
We supply a broad-based product line, Almabor®, that includes: triisopropyl borate (TiPB), triethyl borate (TEB), tri-n-butyl borate (TnBB) and many more.
New offerings include boranes, amine boranes, dioxaborinanes, dioxaborolanes, biborate esters, trialkylaminoborates and boroxines.
High purity specialty borate esters can be used for manufacturing organoboronic acids and esters as well as organotrifluoroborates which have been utilized not only in a wide range of transition metal catalyzed reactions, for example Suzuki coupling, but also in other synthetically useful transformations.
In addition, ADC serves a diverse range of highly specialized industries with boron applications that include electronic chip manufacturing, chemical intermediates, catalysts, fuel and lubricant additives, adhesion polymers, liquid crystal manufacturing and more.