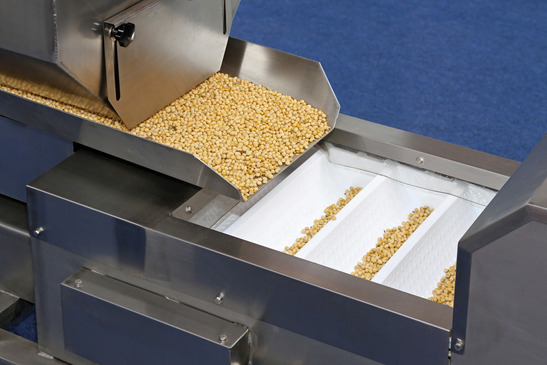 Andur 73 DPLF (FDA) is a prepolymer intended for parts that need to have approvable dry food contact status.  It is a low free TDI PTMEG-based material.
It can be cured with any typical diamine curative such as Curene 442 (MBOCA) or Curene 107, but it's primarily intended to be cured with Versalink® 740M.  The Versalink® 740M is a diamine that is approved for dry food contact in a urethane formulation and yields a durometer similar to MBOCA in many cases.
The 73 DPLF (FDA) was specifically designed to provide excellent green strength and dimensional stability at demold time with the Versalink® 740M.  The prepolymer has a low viscosity, 8.4%-8.8% NCO range, less than 0.1%  free TDI and results in a 70-75 Shore D elastomer when cast with Versalink® 740M or Curene 442 .
A technical datasheet is available upon request.
Versalink® is a registered trademark of Air Products and Chemicals, Inc.
About Anderson Development Company
ADC (Anderson Development Company) was founded in 1967 by Dr. Amos Anderson, and was purchased in 1988 by Mitsui Chemicals (MCI), Tokyo. ADC earned Responsible Care RC14001 certification in response to our commitment to excellence in the areas of health and safety. We have also earned ISO14001 and ISO9001 certification in response to our commitment to excellence in the area of environmental stewardship. Learn more about Anderson Development Company on SlideShare!
Interested in working with Anderson Development?  Please contact us for more information.
Phone:  517-263-2121
Email:  sales@anddev.com
Website:  www.andersondevelopment.com
Address:  1415 E Michigan Street, Adrian, MI 49221