Anderson Development Company is a pretty small company and many may think we aren't very competitive. However, about 30% of our products are actually exported, which puts us on the map in regards to competitiveness. How do we accomplish this? By focusing on our customers.
Listening: Listen to what the customer need in order for them to be successful and following through for them. The big competitors often won't listen to what their customers really need.
Flexibility: Different customers require different things. The big competitors often wont' adapt to them. Years ago, Henry Ford told people that they could have any color car they wanted as long as it was black. This approach no longer works, but some bigger companies still think like this!
Responsive: Big dinosaurs can't move quickly! By being responsive, we can move much quicker. We need to have the products they need, when they need them and how they need them!
Personal: We can offer our customers a warm, personal experience rather than just being a number. We help our customers solve their problems and give them a good experience. Customers will remember this!
Trustworthy: Our customers need to trust us and have faith in us. As a smaller organization, we act ethically and consistently in how we treat our customers. There is no room for error here.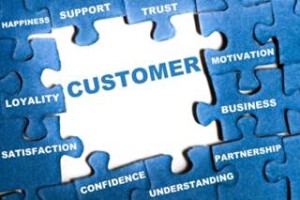 We will always have challenges, but Anderson Development Company strives to be structured and disciplined so that we are sustainable. By being sustainable, we are able to take care of our customers long-term–therefore we are taking care of our People (safety), the Planet (environmental) and Profit. These are all essential. Our focus on our customer and the products they depend on is what defines us.