Anderson Development Company's Top Priorities: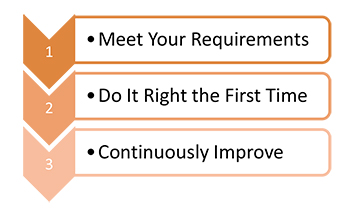 To achieve total customer satisfaction, we will do our best to understand our customer's requirements and meet those requirements at all times.
Customer Satisfaction
While customer satisfaction is one of the main aspects of our management system, our commitment extends beyond customer satisfaction. We will also strive to do everything right the first time and do our best to continuously improve. Improving our process efficiency and effectiveness is a primary importance to us as a business entity.
Experience Means Quality
Our quality system is the result of our experience in supplying diverse industries. We work to consider the key quality system drivers and functions from each area in order to build a system to meet the requirements of our customers, to assure the highest quality products and services, and to use best practices from each industry. Our facilities and practices have been audited and accepted by:
•  Major pharmaceutical producers/innovators
•  Major semiconductor manufacturers and semiconductor supply companies
•  Automotive suppliers
•  Fortune 100 chemical manufacturers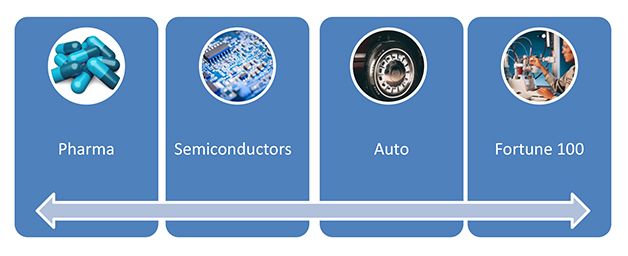 Our Commitment
We are committed to compliance with requirements that relate to our business. We will set and review objectives and targets to ensure continual improvement in our management system. We will promote a spirit of openness with our key stakeholders, taking into account public and employee inputs. This includes communicating our values to all people working for or on behalf of the organization and ensuring it is available to the public.