Anderson Development Company is excited to welcome Jim Ressler to the Urethanes business as a Sales Specialist. He brings a wealth of industry knowledge from his years of work with mold release for urethane casting. Jim is a welcome addition as ADC strives to continue a long history of excellent technical and customer service. We asked Jim to share a little about himself as an introduction to the Anderson Development team, and this is what he had to say:
"I was born with an interest in how the world works and my passion is still learning new things and solving new problems. I worked as an auto mechanic while pursuing my BS in Chemistry at Millersville University. After school, I worked as a chromatography chemist at a local environmental laboratory. I became the go to person for instrument set-up and repair, installed the first computer network, and soon became technical manager.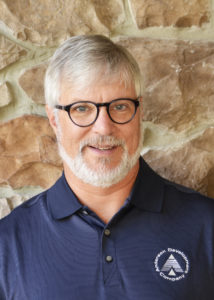 I moved to Stoner Inc., a local award winning company, that had a core business selling mold release. There, I was able to work in customer service, then as an R&D Chemist, and finally in sales of mold release for polyurethane molding. Stoner offered a positive culture and was a recipient of the Malcolm Baldrige Award in 2003. It was an exciting day when the entire company traveled to Washington DC to receive the award from President George W Bush.
My sales role at Stoner introduced me to the unique world of polyurethane. I was able to attend events and conferences such as CPI, U-Tech, PMA, Foam Expo and K-Show and learn about the fascinating world of polyurethane. These events and frequent visits with customers also introduced me to the collection of interesting people who process polyurethane. This is a unique collection of individuals who combine technical knowledge and business skills to put polyurethane to work.
I recently joined my longtime friends at Anderson Development in a sales role for polyurethanes. Anderson Development was attractive to me with its small company culture and big company resources. I look forward to getting even more involved in the technology of polyurethane elastomers and meeting more people. I hope that my mechanical and chemistry background, experience with mold release, and passion to help people will be a benefit to our customers.
Currently, my wife Janice and I live in Pennsylvania with two dogs and a cat. In our free time, we enjoy the outdoors and often go cycling, kayaking, hiking, backpacking and rock climbing. With any remaining free time, we are both pursuing second college degrees online. Travel is also a priority and we have been to most of the US States and several other countries. Finally, we love that we are grandparents and are having so much fun with our growing family."